Wig affairs – how to select a wig and wig care tips
Most Ladies purchase wigs for various reasons. Some purchase a wig to change their style or to create a dramatic look for a special night, for the convenience and comfort it provides, to reduce the number of visits to your hair stylist. There are many who wear wigs on a daily basis to conceal scanty hair or to cover their shoddy unmade hair. No matter reason for getting a hairpiece, you need to take proper care of the wig so as to make it long lasting.
Types of wig
Human hair – This type of wig consist of 100% human hair. Human hair wigs are usually more expensive than any other kind or make but they are durable and they last longer. It can be combed, thonged and styled like real hair. A human hair wig can be a little more troublesome than a synthetic one
Blended Wig – This is a mixture of human hair and synthetic fibre. The aim is to probably get a feel of both worlds. They are more natural than synthetic wigs. Caring for it is easier than real human hair wig.
Synthetic wig – These wigs are made of materials than look and feel like human hair. Synthetic wigs cannot be styled by hot tools like tongs and hair dryers, however, they are cheaper than human hair wig and affordable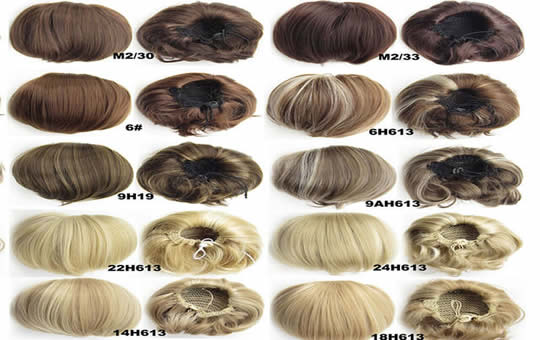 What to look out for when buying a Wig

When choosing a wig it is best to consider the reason for buying one in the first place. Look out for the perfect wig, that suits the shape of your face, it is comfortable to carry around, will make you stand out and can also be used for everyday wear.
The shape of your face should be taken into consideration. Short wigs complement a longer face while women with round faces look nicer with long and straight-styled wigs
Better still, try out several wigs to see the one that best suits you in terms of style and colour. Pick the one that has a natural hair color. Imagine a dark-skinned lady with a white coloured wig.
Caring for wigs
There are many guidelines that are to be followed to protect your wig and make it look ever new. Here are some useful wig care tips that can help your wig last long.
A wig can be washed, how often this is done depends on how often its is worn.
You need to have proper and the best of accessories to take care of your wig. Make sure you have the best of wig brush, wig comb, wig conditioner, wig shampoo and also wig styling products.
* Gently brush out tangle with a wig brush and a spray wig conditioner.
* To wash the wig, pour a little wig shampoo or baby shampoo into a bowl of
warm or tepid water immersing the wig in the bowl and swoosh gently,
do not scrub, brush or tug the wig while still wet.
Then rinse the wig in a bowl of clean water until it is completely free of the
shampoo.
Blot dry with a towel and air-dry it. Do not use hand dryer on a synthetic wig
as the heat from the dryer can cause damage to it.
* Never use hot curling iron or hair dryer to dry the wet wig.
* Avoid brushing or ringing your wet wig.
* Do not brush your wig with a regular comb or hairbrush. Use the proper
accessories.
* If you are doing activities like cooking or barbecuing, please do not stand
too near, because the heat can damage your wig.
* It would be advisable to wash your wig after every 12 to 15 wearing.
* You need to use a wig spray specially formulated for wigs to style your wig.
* Do not trim or cut your wig by yourself if you are not good at it.
A little help from your hairstylist will create more impact.
* Store wigs on a wig stand to help them keep their shape.
Taking proper care of wigs will keep it fresh, attractive and comfortable. Apart from cleaning and washing your wig regularly, it is important that you keep your hair underneath the wig clean.