How to make your lips appealing
The lip is a part of the face that contains less blood capillaries; therefore it receives less nutrients, hence the need to take care of our lips as part of our skin care regime. Once in a while suck in your lip for a few minutes to increase blood circulation around the area-every now and then. Moisturize the lip with vitamin E oil, petroleum jelly or a lip balm. The secret to having those full, luscious and beautiful lips depend on the type of lipsticks, lip gloss and lip liner that is used, because they add balance and color to the face. They must be easy to apply, and give a creamy glossy finish. When purchasing your lipsticks, lip liner and lip gloss, here is what you look out for;
– It should adhere well to the skin
– Should feel and smell pleasant
– Must have a firm texture but not brittle and does not blend or bleed.
– The gloss must have natural as well as attractive colors.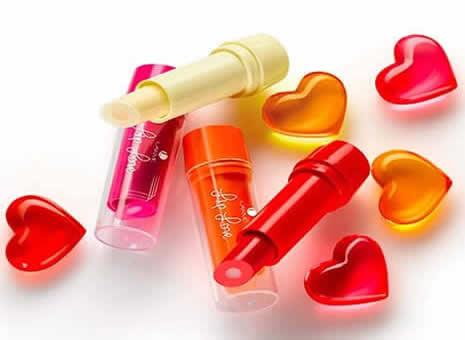 To enhance your look and create the full luscious effect; here is what you need to do.
First- Start with the lip liner, position at the centre of your upper lips, then draw a line to each outer corner, follow your natural lip line. Ensure that the lip liner is a shade darker than the lip gloss and lipstick you intend to use. Before applying the lip liner, use a lip balm on the lip, this well help hydrate your lips help even the color tone.
Secondly Stretch your lips and start at the center of the upper lip or the bottom- apply the lipstick along the corner of the lip- dab with tissue paper, and reapply for much longer stay. When applying the lip stick,using a lip brush is a lot better because it helps to blend the colors of the lipstick and the lip liner well on the lip. Always use a color of lip stick and lip liner that enhances your appearance and particularly your attire.
Thirdly; to create that full effect on the lip, apply lip gloss and make sure the color of the gloss blends well with the liner and lip stick, alternatively keep the colors as natural as possible. And since lip gloss don't have staying power so keep it handy and use when necessary. However the use of the lip gloss is only option particularly if you are using a color stay lip stick that can stay the whole day.
Keep the lip stick application mild and soft for day outing especially to the office. At night you can go bold and daring.
Good luck